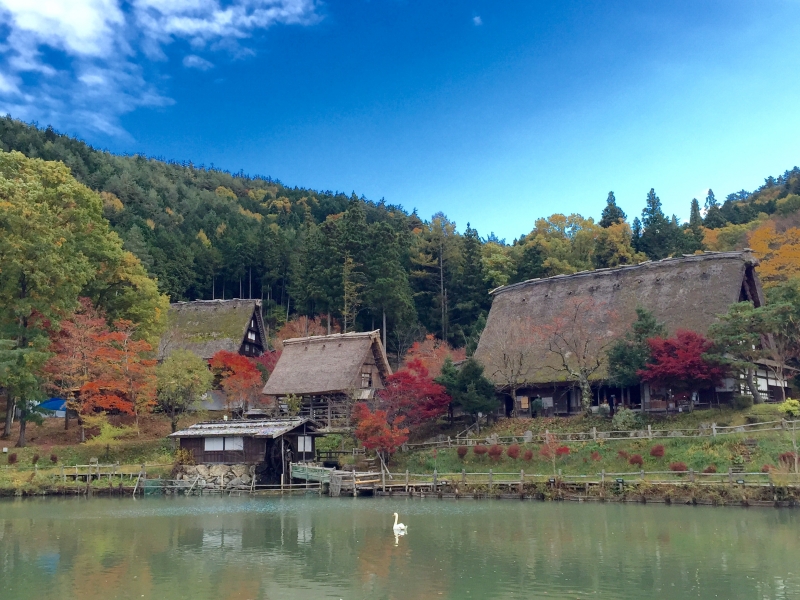 It's already Autumn and leaves are starting to change colors in Takayama!
Takayama Festival(Oct 9th and 10th) is just around the coner,
and we get a lot of requests for stay during that time.
There are a lot of things you can do in this season. 
Here are 3 places we recommend that you visit!
Higashiyama Walking Course (Or Higashiyama Yu Hodou)
If you go a little east of the center of Takayama(Old town),
you get to this beautiful, quiet walking area.


It takes about a few hours to complete the walkng course, 
and is the perfect area to take pictures,
and enjoy the nature watching historical temples and shrines. 
It takes only about 12 min walk from JR Takayama Station.
Note that it is on the hill side and it might be hard if you have a lot of luggage or a stroller. 

If you are staying at our place, you can leave them at the reception desk and enjoy visiting the place. 



Shiroyama Park 
Takayama castle used to be there on top of this huge park. 
From Shiroyama Park, you can enjoy the view of Takayama.
It is a great place to watch the sunrise and sunset, 
and to relax listening to birds chatting.
There are also cafes in the park where you can relax drinking coffee.
It takes about 30 min walk to get there from JR Takayama station. 
 
Hida Folk Village
It is an open air museum located in the west side of Takayama.
Just like Shirakawa-go village, traditional houses are kept there. 
Trees surround the museum and the big pond in the center. 
It only takes about 9 min to get there by bus from Takayama station, 
and is one of the most visited places in Takayama.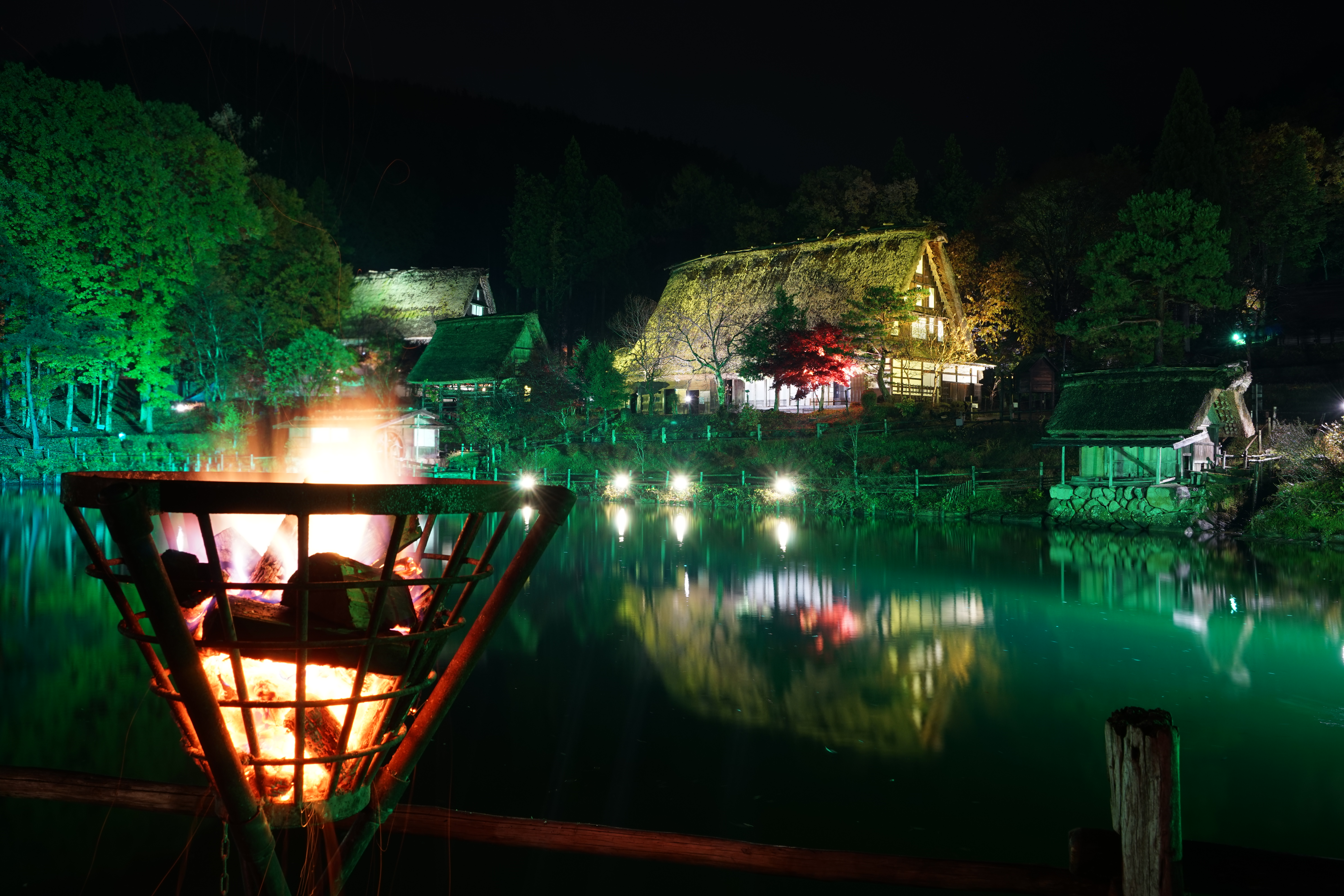 Other places around Takayama such as Kamikochi and Okuhida are also great areas to visit during Autumn.
Camping and Hiking in Kamikochi ,and going to hot springs and riding on a ropeway in Okuhida are popular activities. 

If you need more infomation, feel free to send us an email to info@guesthouse-ouka.com
Or you can come to Blossom coffee cafe in our place and talk to staff.
Address: 〒506-0009 岐阜県高山市花岡町2丁目36
Enjoy your visit!
Guesthouse OUKA